Men's Reversible Flight Jacket for Autumn and Winter
₹2,933.00 – ₹3,181.00
Elevate your style with our Men's Reversible Flight Jacket, a versatile piece crafted for autumn and winter. With a unique design featuring a cameo on both sides, this jacket offers double the style options. Choose from three colors to match your mood and looks effortlessly cool in this casual yet trendy piece. Tailored for the youth popular segment, it boasts a collarless fit, a zipper placket, and a slim fit type. Not hooded and thin for comfort, it features a striking stripe pattern. Embrace the changing seasons with this jacket – one product, two distinctive looks. Package includes 1 x jacket. Experience fashion-forward versatility at HostsCue.com!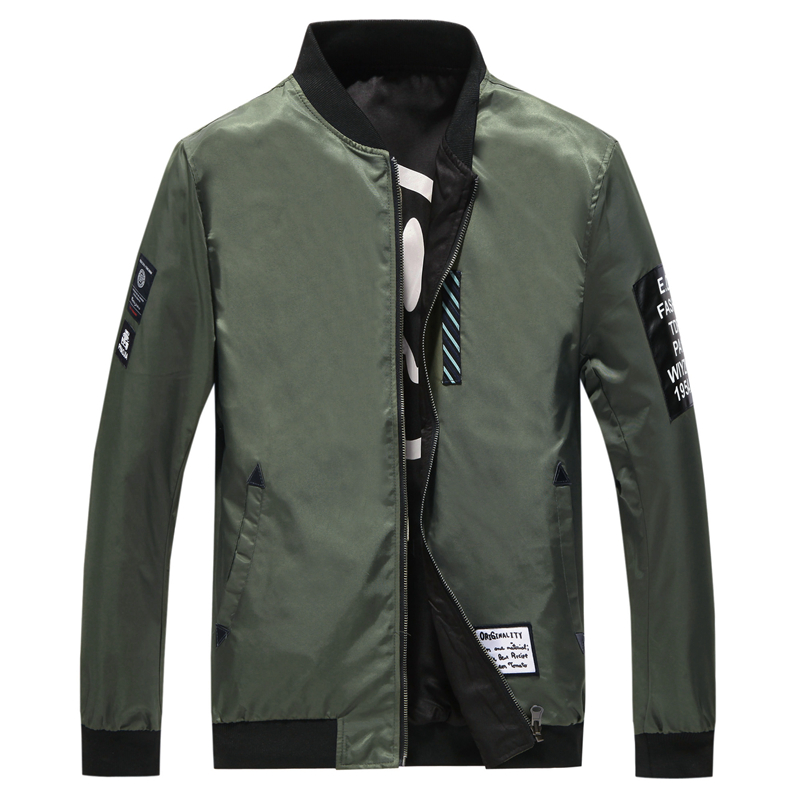 Hits: 0
Overview:
Unique design, a cameo on both sides
Three colors, choose at will
Specification:
Product Category: Jacket
style: Casual
Purchasing Category: Youth popular
Collar type: no collar
Edition type: fit type
Placket: zipper
Whether hooded: not hooded
Thickness: Thin section
Pattern: Stripe
Package Content:
1 x jacket
Experience versatility with our Men's Reversible Flight Jacket featuring a dual-sided design, chic color options, and comfortable fit. Ideal for autumn and winter, this jacket amplifies your style effortlessly. Shop now and embrace fashion adaptability
Unveiling Versatility The Men's Reversible Flight Jacket sets the stage for versatile fashion. Embrace distinct looks with its unique reversible design, showcasing a classic silhouette on one side and a strikingly different yet equally captivating appearance on the other. Elevate your style effortlessly, whether you're aiming for a more refined, professional look or a relaxed, laid-back vibe. This jacket is not just a piece of clothing; it's an emblem of adaptability, allowing you to seamlessly transition from one aesthetic to another with its dual personality.
Chic Colors for Every Mood Dive into a world of color exploration with our range of three carefully selected, trend-setting hues. Indulge your fashion senses and select the shade that complements your personality and style. From the timeless appeal of deep navy to the contemporary flair of olive green and the statement-making charcoal gray, each color speaks volumes, giving you the freedom to express yourself without saying a word. Embrace the seasonal essence of autumn and winter in hues that resonate with the changing landscapes.
Craftsmanship Meets Comfort Designed to cater to the youth's inclination towards casual fashion, this flight jacket presents a contemporary fit without the constraints of a collar, offering a comfortable and unrestricted feel. With a sleek zipper placket and a thin section build, it accentuates your silhouette while providing the ease to move freely. The absence of a hood and the inclusion of a subtle stripe pattern adds a touch of modernity, creating a garment that aligns perfectly with current style trends.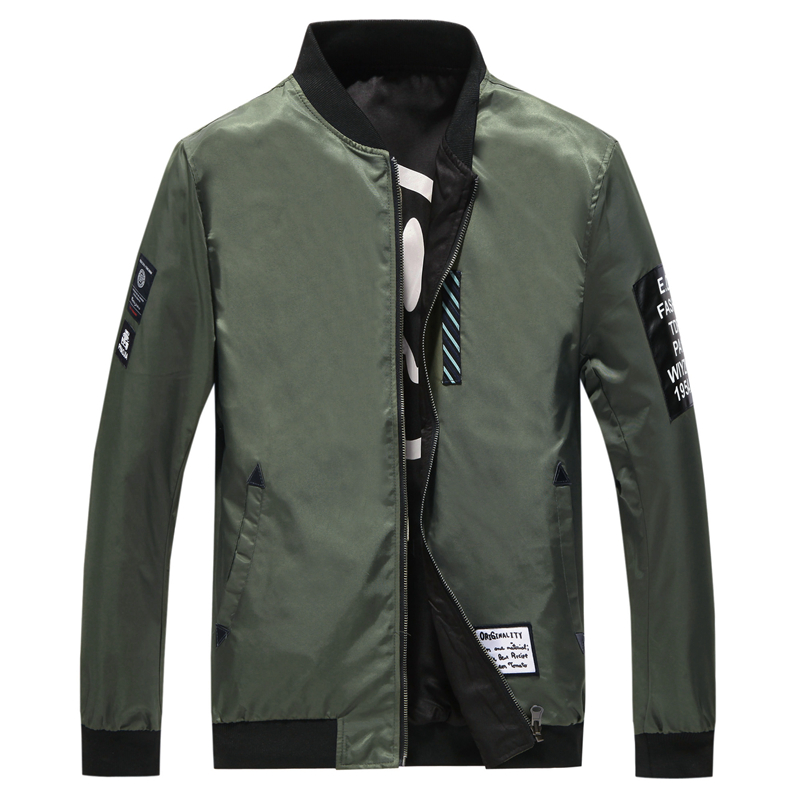 | | |
| --- | --- |
| Weight | 0.47 kg |
| Dimensions | 350 × 400 × 80 cm |
| Size | L, M, S, XL, XXL, XXXL |
| Color | Black, Blue, Green |
Only logged in customers who have purchased this product may leave a review.